Award Winning Chiropractor
Conveniently Located in the Ashburn Neighborhood of Chicago
Relief From
Lower Back Pain
Upper Back Pain
Neck Pain
Migraine
Tension Headaches
Shoulder Pain
Elbow Pain
Knee, Foot and Ankle Pain
Sciatica
Fibromyalgia
Chronic Injuries
Today!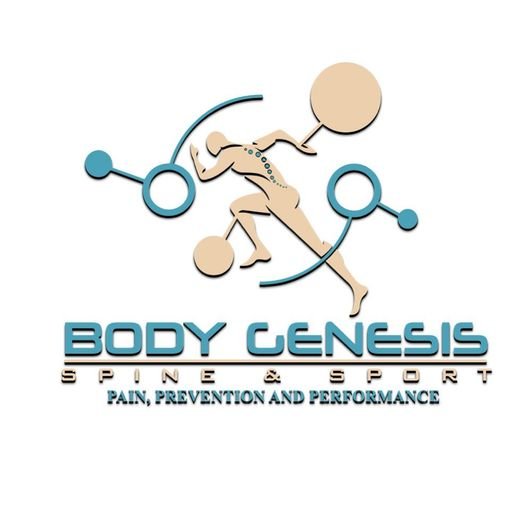 Hours of Operation
Monday: 10AM–1PM
Tuesday: 10AM–1PM, 4–7PM
Wednesday: 10AM–1PM, 4–7PM
Thursday: 10AM–1PM, 4–7PM
Friday: Closed
Saturday: 9:30AM–1PM
Sunday: Closed
Body Genesis Spine & Sport – Chicago, IL
Welcome to Body Genesis! As your South Chicagoland chiropractor dedicated to spine health & performance, we invite you to join the millions of Americans who have not only found relief from lower back pain, sciatica pain, and migraines, but also a pathway to wellness with chiropractic's natural, drug-free approach to healthcare.
How can chiropractors at Body Genesis help you?
Whether you have seen a chiropractor in the past or are seeking a local chiropractor near you for the first time, expect your visit to our facility to be different from any healthcare experience you've had before. Perhaps even life-changing.  With a healing atmosphere, neo-soul & jazz sounds and positive energy, it is an ideal setting for holistic wellness.
Here are a few reasons why Body Genesis in Ashburn West of Beverly is your perfect destination for pain relief and preventative care:
Conveniently Located
Open Evenings & Weekends
No Appointments Required
Flexible Insurance Options
Quality Chiropractic Care by Licensed Professionals
Affordable Personalized Care Plans
Relief in Initial Visit
How can routine chiropractic care help improve your quality of life?
Through manual manipulation & adjustments of the spine delivered to the highest standards by licensed chiropractors, chiropractic care works to restore and maintain proper communication from your brain to your body by relieving what chiropractors refer to as a subluxation, or a misalignment, of the spine. Restoring proper alignment to the spine can assist with pain relief and prevention of:
Lower Back Pain
Upper Back Pain
Neck Pain
Migraine and Tension Headaches
Shoulder Pain and Elbow Pain
Knee, Foot and Ankle Pain
Sciatica
Fibromyalgia
Chronic Injuries
And More!
Dr. Solomon Aldric Liburd
Education: National College Of Chiropractic in 2005 (w/ Honors)
Years practicing: 16
Dr. Solomon Liburd is committed to bringing you better health and a better way of life by teaching and practicing the true principles of Integrative Medicine.
Patients seeking treatment at Body Genesis with Dr. Solomon Liburd are assured of receiving only the finest quality care through the use of modern equipment and technology. Dr. Solomon Liburd and the staff have a genuine concern for your well-being!
Get Started By Contacting Us:
Virtual Tour of Our Office